Business Development Bank of Canada found mainlining millions in McKinsey contracts
Article content
First Reading is a daily newsletter keeping you posted on the travails of Canadian politicos, all curated by the National Post's own Tristin Hopper. To get an early version sent directly to your inbox every Monday to Thursday at 6:30 p.m. ET (and 9:30 a.m. on Saturdays), sign up here.
Article content
TOP STORY
Article content
McKinsey & Co. – a high-priced consulting firm already facing accusations of outsized influence in the Trudeau government — also appears to have nurtured a curiously expensive relationship with the Business Development Bank of Canada in recent years.
The Business Development Bank is a 75-year-old Crown Corporation that provides venture capital to small and mid-sized Canadian entrepreneurs.
Reporting this week by the CBC found that as soon as Trudeau appointee Isabelle Hudon took charge of the BDC in 2021, one of her first orders of business was to hire McKinsey on a $5-million contract to completely remake the bank "from scratch." 
Hudon was also found to have incurred exorbitant expenses, such as a $320,000 event held for only a few dozen employees to mark the "new chapter" of her leadership. She also insisted on travelling with her own driver, adding thousands of dollars in costs to otherwise routine trips.
Article content
Founded in 1926 and renowned for its stringent hiring practices, McKinsey & Co. has long been credited with wielding immense behind-the-scenes power in the corporate world. McKinsey "has acted as a catalyst and accelerant to every trend in the world economy: firm consolidation, the rise of advertising, runaway executive compensation, globalization, automation, and corporate restructuring and strategy," wrote an anonymous former McKinsey consultant in 2019.
But in the last decade, McKinsey has increasingly emerged as a kind of technocrat-for-hire for Western governments. France, most notably, is currently in the midst of a national scandal over allegations that the administration of President Emmanuel Macron became far too reliant on McKinsey consultants to the exclusion of their own civil service. 
Article content
One of the frequent criticisms against McKinsey is their penchant to draft high-minded "expert" reports that are appealing to senior management, but have very little practical utility on the ground.
This appears to have been the case at the BDC.
McKinsey helped steer the agency towards an incredibly ambitious 10-year plan of tripling its clientele and doubling its portfolio (all while supporting businesses devoted to fighting climate change). But BDC insiders who spoke to CBC said the targets aren't "realistic."
The BDC report adds to a number of recent investigations by Radio-Canada (CBC's French-language arm) probing the extent of McKinsey influence in the workings of the Canadian state.
It was a Radio-Canada investigation which found that the Trudeau government had spent more than $66 million on McKinsey & Co. contracts since taking office, and had leaned on the firm to shape some of their more impactful policies.
Article content
Most notably, insiders within Immigration, Refugees and Citizenship Canada told Radio-Canada that it was McKinsey & Co. advisors who pushed the Trudeau government into cranking up immigration rates to unprecedented levels in a bid for economic growth. Again, bureaucrats reported that McKinsey's plans looked good to higher level management, but ignored practical considerations or the possibility of unintended consequences. 
"These people, these firms forget the public interest, they're not interested in it. They're not accountable," one IRCC civil servant told Radio-Canada.
And in September, another Radio-Canada probe found that the CAQ government of Quebec Premier Francois Legault had also developed a bit of a McKinsey habit throughout the COVID-19 pandemic. The Legault government spent $6.6 million on pandemic planning by McKinsey consultants.
Article content
Notably, that planning would help yield some of the most stringent lockdowns in North America, including curfews and a brief flirtation with pursuing mandatory vaccination for Quebec residents.
Contracts for McKinsey a drop in the bucket of billions spent on government outsourcing: data

What is McKinsey, and is it a shadow government that secretly runs Canada?
IN OTHER NEWS
Canada's official prime ministerial residence, 24 Sussex Drive, is a semi-dilapidated firetrap that hasn't featured human occupation since 2015. And according to a new Angus Reid Institute poll, more than half of Canadians want to bulldoze it, with only 41 per cent of respondents expressing some desire to save the mansion. If Canadians are skeptical about fixing up the prime minister's home, it might be because the quoted cost is well beyond anything that might be expected for a standard 22-room heritage home. According to the National Capital Commission, preparing 24 Sussex for human occupancy would cost a minimum of $34 million. Even in Canada's most overpriced real estate markets, that's enough to buy a street's worth of luxury homes.
Article content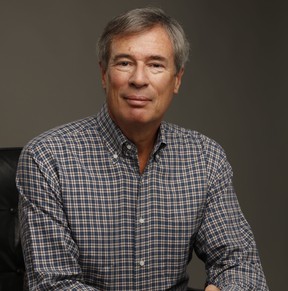 Quebec Premier Francois Legault accused the prime minister on Saturday of "attacking Quebec's democracy and people." This is pretty common talk for Quebec premiers, but what's interesting is that it was prompted by a recent Trudeau interview in which he promised to limit provincial usage of the notwithstanding clause, the section of the Constitution that allows provincial governments to ignore the Charter of Rights and Freedoms so long as they announce it first. Trudeau likely had in mind Ontario Premier Doug Ford's recent threat to use the clause in order to quash a strike by education workers. But Quebec invokes the clause so often that it's now seen as a core component of the province's legislative identity, hence Legault's recent comments.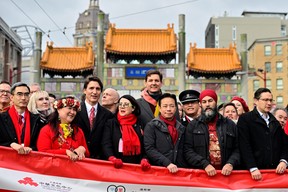 Get all of these insights and more into your inbox every weekday at 6 p.m. ET by signing up for the First Reading newsletter here.